Knight People, Fair Psychics Page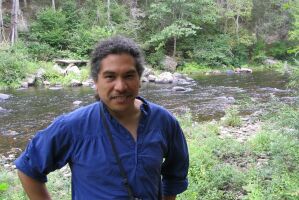 Emile de Leon - In House Psychic - Astrology, Tarot & Numerology.

Emile, Co-Owner of Knight People, is our In-house psychic reader, available daily by appointment. Call 860-347-3220 or email us in advance, or take your chance and walk-in during store hours.

A third generation psychic (his grandmother arrived in the US from Hungary complete with crystal ball!) Emile has been reading professionally for over thirty years.

An Astrologer, Tarot & Numerology Reader, Emile's psychic abilities also extend to the spirit realm with automatic writing and direct communications with those who have passed.

Emile is also available for phone reading (by appointment) as well as psychic parties.


Readings with Emile: 200.00 an hour.

Further astrological services available:

Computerized Natal Reports - $39.95 World Location Maps - $19.95